Celebrating New Year's Eve on St. Kitts seemed like good fun, so we headed to the island right on that day, not really knowing where we would end up by midnight. Our accommodation in Conaree Village wasn't very central, fortunately our host offered us a ride to the party on the beach. We arrived just on time to watch the fireworks from a bar, and then after a late dinner we hit one of the parties right on the sandy beach.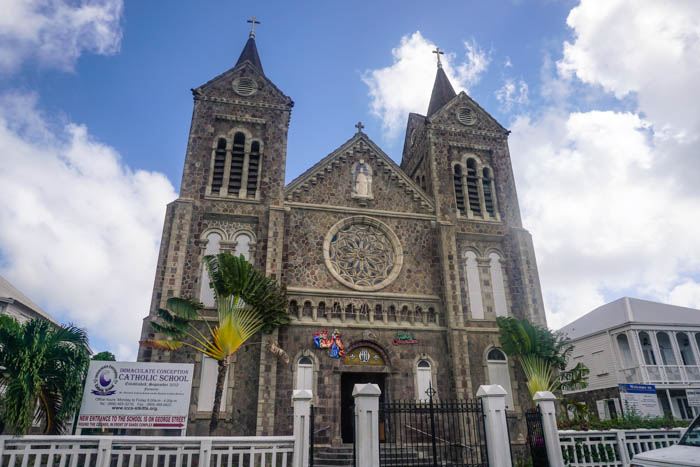 On the 1st of January, the St. Kittian people celebrated the new year with a carnival that ended on the following day. The capital, Basseterre was noisy from the different music coming from the festival's convoy, large trucks and wagons towed by tractors - and of course the locals were dancing and singing in colourful dresses. It was great to be carried away by the rhythm, to feel truly happy for the new year, and just party our way into it.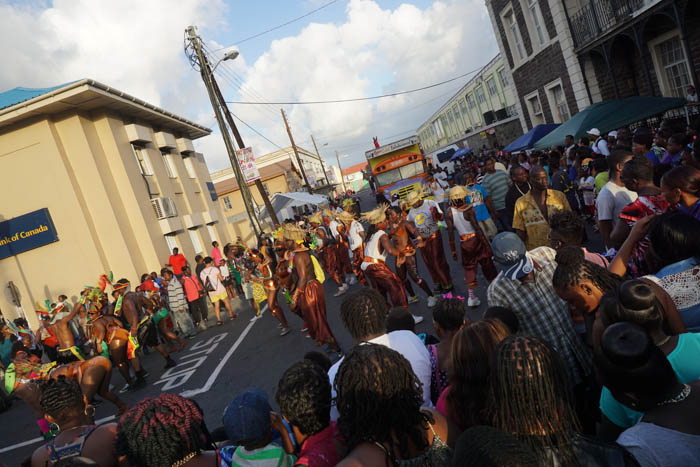 Next day we rented a scooter and did a circle around the island to visit some of the local sights. Romney Manor, a sugar estate from the 17th century was definitely worth a visit, not only you could learn about the processing of sugar canes but also see how Caribelle Batik makes batik clothes and accessories. It's a good place to stop and learn about the island's past and present. Also, if you don't mind the entrance fee of US $20 per person - make the Brimstone Hill Fortress your next stop, as it's a UNESCO World Heritage site.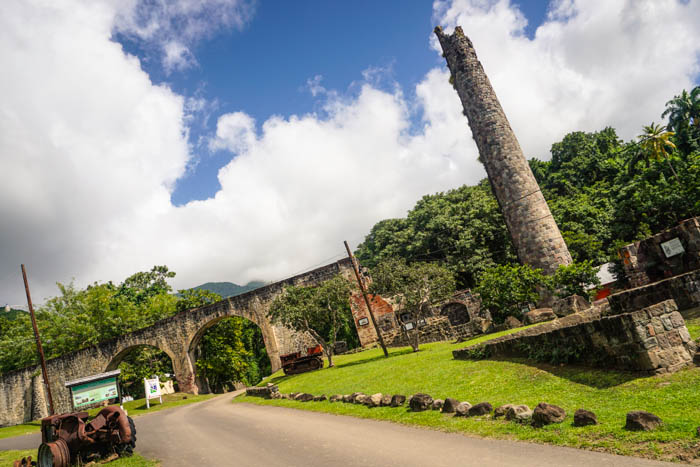 We couldn't see the Black Rocks on the eastern side, but we stopped at many bays we liked along the way to take a couple of photos. One of the best views on the island was from the mountain on the southern side because we could see both Frigate Bay on the Atlantic and Friars Bay on the Caribbean side.