The greenest island on our trip was Dominica. This lush country is full of waterfalls, volcanos, thermal rivers and many other natural prospects. The perfect getaway for an active holiday, it has a 185 km long cross-island trail called Waitukubuli, that consists of 14 segments. We did not plan for such an extreme hike, but the 3 national parks, 365 rivers and dozens of waterfalls still left us enough opportunities to discover.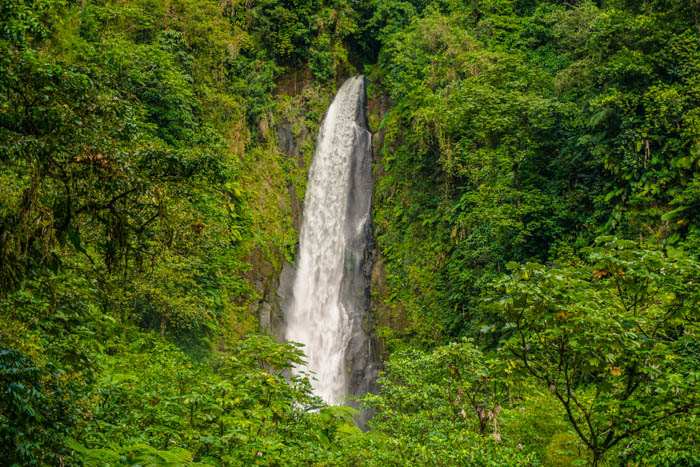 Most of the sights we visited are reachable by bus or by foot. Scotts Head and the Champagne Reef are the best to visit from Roseau, the capital. Roseau itself is a sleepy caribbean town with the usual suspects: a museum, a market and a botanical garden. From the back of the botanical garden starts a 20-min long route called Jack's Trail that takes you to the top of the hill and rewards hikers with a view of the town and the harbour.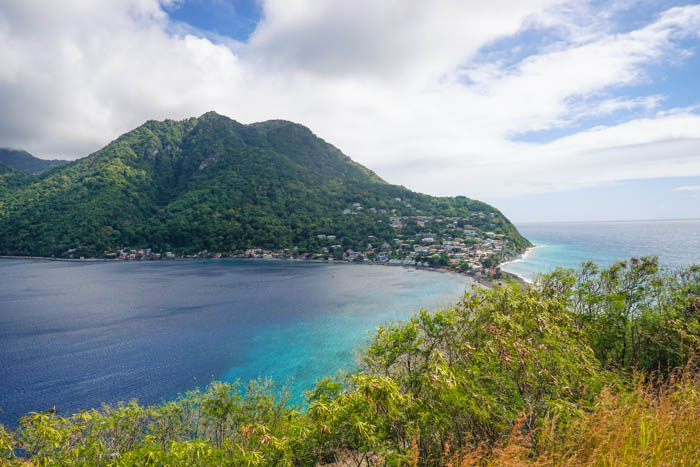 We've also spent a couple of day in the mountains, to be as near to tracks as possible. Wotten Waven is famous for its sulphur spas, and has several small guesthouses that offer basic accommodation. From here, we've hiked to Middleham Falls, walked to Trafalgar Falls and had a dip in Screw's Spa. The latter is one of the island's most visited spas, it's well developed and has several hot pools and a cold one too - its sulphur rich water supposed to be good for your skin, and it definitely feels good for your muscles after a day of hiking.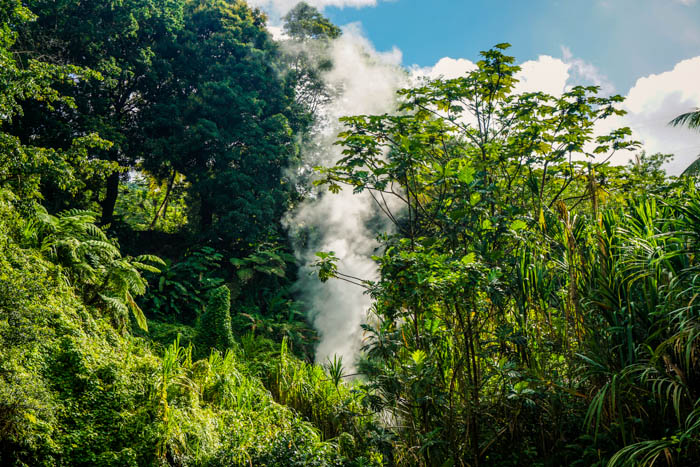 On the northern part of the island, Indian river is an interesting site to visit. Rowers take small groups or couples on their boats to the middle of the rainforest, where a bar waited for them to offer killer rum punch. On our way, we were shown some of the location sets from the Pirates of the Caribbean, they were even spookier in real life than in the movie! We saw birds and butterflies, learned about different plants and their utilisation.